Dr. Adriana Dawes
Principal Investigator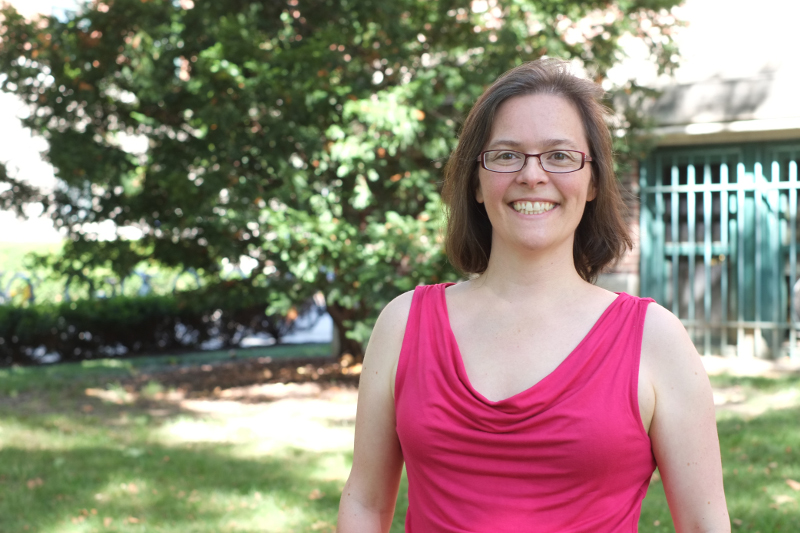 Dr Dawes is trained as a mathematician, with a B.Sc.(Hons) from the University of Toronto in Mathematics and Physics, followed by an M.Sc. and Ph.D in Applied Mathematics from the Institute of Applied Mathematics, University of British Columbia. After a postdoctoral fellowship at the University of Washington's Center for Cell Dynamics and three years as the Max Wyman Assistant Professor in Mathematical Biology at the University of Alberta's Department of Mathematical and Statistical Sciences, Dr. Dawes joined the faculty at The Ohio State University with a joint appointment in the Department of Mathematics and the Department of Molecular Genetics. When she is not writing grants, Dr. Dawes enjoys splitting her time between theoretical and wet lab work and discovering the many ways proteins can form patterns in the cell.
Valerie Coffman
Postdoctoral Fellow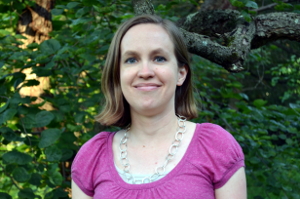 Valerie is originally from Greenville, SC. She earned a B.Sc. degree in Biology with a minor in Mathematics from Bob Jones University in 2003 and a Ph.D. in Molecular Genetics from The Ohio State University in 2013. Before pursuing her Ph.D. she worked as a research technician in Loma Linda, CA for four years. Her work there focused on mapping genetic loci involved in bone density in mice and resulted in one coauthored publication. Her dissertation research investigated molecular mechanisms of contractile-ring assembly for cytokinesis in fission yeast resulting in several publications. Valerie's research interest in the Dawes Lab is to measure and model the mechanical forces involved in pronuclear rotation and migration in the C. elegans single-cell embryo. She plans to pursue a faculty position after completing this project. Outside the lab Valerie enjoys spending time with her husband, Kevin; reading science fiction, fantasy, and classics; and playing several musical instruments. Valerie has recently started blogging about current research in biology for a general audience. You can find her blog at
https://biodabble.wordpress.com/
.
Lawrence Small
Graduate Research Associate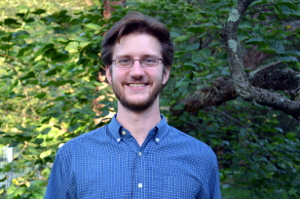 Lawrence received his B.A. in Biological Sciences from Vanderbilt University in 2007. While at Vanderbilt, he worked in the lab of Ellen Fanning studying origins of DNA replication. In 2009, Lawrence entered the graduate program in Molecular Genetics at the Ohio State University. His current research interests include studying the interactions between Rho and Par proteins during C. elegans zygote polarization.
Natalia Kravtsova
Graduate Research Associate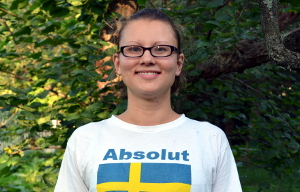 Natalia got her BS in mathematics with specialization in mathematical biology in 2012 and her Master in Mathematics with a specialization in Mathematical Biosciences in 2015 from the Ohio State University. Currently she is doing her PhD in Statistics at OSU.
Carly Williamson
Graduate Research Associate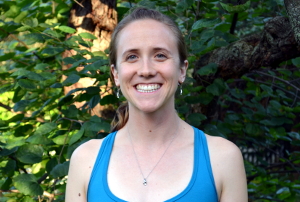 David Ignacio
Graduate Research Associate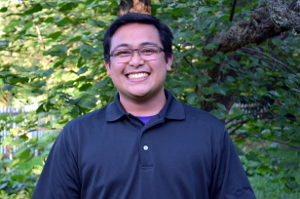 David graduated from California State University San Marcos with his B.Sc. in Biotechnology in 2014. After which, he was accepted into the interdisciplinary MCDB graduate program at The Ohio State University. His current research in the Dawes Lab aims to investigate the role of cortical proteins in pronuclear complex dynamics during the initial polarization of the worm zygote.
Natalie Hurst
Undergraduate Research Associate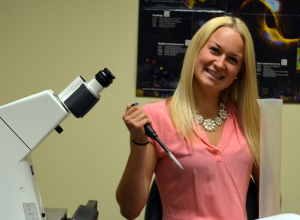 Natalie is presently a sophomore in The Ohio State University's Honor College of Arts and Sciences studying Molecular Genetics and Spanish. She has worked in the Dawes Lab since July of 2014 as an undergraduate researcher, primarily working on a project investigating division site placement and protein localization in E. coli. After obtaining her B. Sc. Degree, she aspires to gain entrance into an MD/PhD program where she can combine her love for research with her passion of helping others.
Alexa Hensal
Undergraduate Research Associate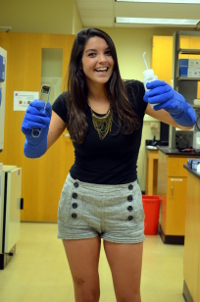 Alexa is a graduate of Stark State College where she earned an Associate of General Science in 2013. By day, Alexa is a Biology premed student at The Ohio State University and by night she is a research assistant/yoga instructor. She is in the last year of the Bachelors program. She was born and raised in Canal Fulton, Ohio and plans to go to school out of state. She started with the Dawes Lab in 2014 and has been molded into a fine young scientist with the helping hands of wonderful lab mates. She has volunteered locally and internationally and really enjoys traveling, especially if it's for a volunteer opportunity. Her current research interests in the Dawes Lab are the Par protein pathways in C. Elegans nematodes and the oscillating Min protein sytem in E. Coli.
Haley Meek
Undergraduate Research Associate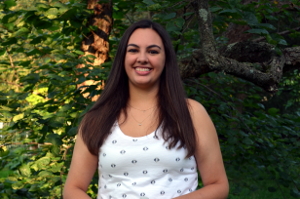 Alumni
Diana White (PhD 2013, Department of Mathematics, University of Alberta)
Marc Sturrock (Postdoctoral Fellow 2013-2015, Mathematical Biosciences Institute, Ohio State University)
Haley Meek (BSc 2016, Biological Sciences, Ohio State University)