Dr. Adriana Dawes
Principal Investigator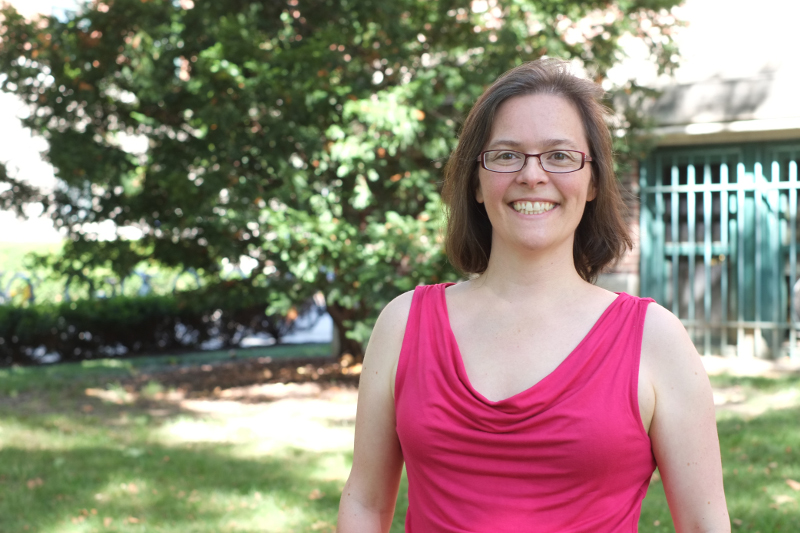 Dr Dawes is trained as a mathematician, with a B.Sc.(Hons) from the University of Toronto in Mathematics and Physics, followed by an M.Sc. and Ph.D in Applied Mathematics from the Institute of Applied Mathematics, University of British Columbia. After a postdoctoral fellowship at the University of Washington's Center for Cell Dynamics and three years as the Max Wyman Assistant Professor in Mathematical Biology at the University of Alberta's Department of Mathematical and Statistical Sciences, Dr. Dawes joined the faculty at The Ohio State University with a joint appointment in the Department of Mathematics and the Department of Molecular Genetics. When she is not writing grants, Dr. Dawes enjoys splitting her time between theoretical and wet lab work and discovering the many ways proteins can form patterns in the cell.
David Ignacio
Postdoctoral Fellow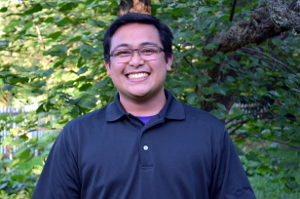 David graduated from California State University San Marcos with his B.Sc. in Biotechnology in 2014. After which, he was accepted into the interdisciplinary MCDB graduate program at The Ohio State University. His current research in the Dawes Lab aims to investigate the role of cortical proteins in pronuclear complex dynamics during the initial polarization of the worm zygote.
Ashley Castelloe
Graduate Research Associate
Shayne Plourde
Graduate Research Associate
Natalia Kravtsova
Graduate Research Associate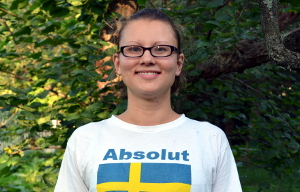 Natalia got her BS in mathematics with specialization in mathematical biology in 2012 and her Master in Mathematics with a specialization in Mathematical Biosciences in 2015 from the Ohio State University. Currently she is doing her PhD in Mathematics at OSU.
Andrew Cohen
Undergraduate Research Assistant
Alumni
Postdoctoral Fellows

Veronica Ciocanel (2017-2020, Mathematical Biosciences Institute, Ohio State University)
Reginald McGee (2016-2018, Mathematical Biosciences Institute, Ohio State University)
Valerie Coffman (2013-2017, Molecular Genetics, Ohio State University)
Marc Sturrock (2013-2015, Mathematical Biosciences Institute, Ohio State University)
Blerta Shtylla (2011-2012, Mathematical Biosciences Institute, Ohio State University)

PhD

David Ignacio (2015-2021, Molecular cell and Developmental Biology, Ohio State University)
Betul Senay Aras (2014-2017, Mathematics, Ohio State University)
Lawrence Small (2011-2016, Molecular Genetics, Ohio State University)
Diana White (2008-2013, Mathematics, University of Alberta)

Masters

Jon delEtoile (2016-2021, Biophysics, Ohio State University)
Shayne Plourde (2016-2017, Mathematics, Ohio State University)
Carly Williamson (2015-2016, Mathematics, Ohio State University)
Niraj Wagh (2014-2015, Mathematics, Ohio State University)
Natalia Kravtsova (2012-2014, Mathematics, Ohio State University)

Undergraduate

Carli Mager (2020-2021, Biochemistry, Ohio State University)
Colleen Hoynes (2018-2019, Mathematics, Ohio State University)
Shivani Patel (2018-2019, Mathematics, Ohio State University)
Chenxi Yuan (2018-2019, Biochemistry, Ohio State University)
Matt Goetz (2017, Mathematics, Ohio State University)
Yageen Hassan (2016-2017, Biology and Mathematics, Ohio State University)
Alexa Hensal (2014-2016, Biology, Ohio State University)
Natalie Hurst (2014-2016, Molecular Genetics, Ohio State University)
Haley Meek (2014-2016, Biology, Ohio State University)
Haiwei Su (2013-2015, Mathematics, Ohio State University)
David Wu (2012-2013, Mathematics, Ohio State University)
Norshahirah Mohamed Paid (2012, Mathematics, Ohio State University)